I almost forgot that today was the lauch of the Twist Collective online magazine.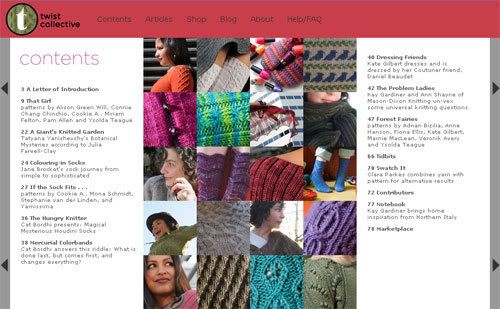 Seems like a great concept. Some great info, great designers, clear photographs, and a lovely format. The magazine is free to browse, but the you have to purchase the patterns--seems fair enough.

My favorites are:
Ysolda Teague's Little Birds cardigan,
Anne Hanson's Gnarled Oakwoods wrap, and
Adrian Bizilia's Faux Bois scarf.

Congrats to the Twist Collective team on a great first issue!