Saving Lives: Coconut Water
Last weekend my friend Melanie and I headed to Madison Square Park for NYC's annual Big Apple BBQ Festival. We made the mistake of hitting up the Salt Lick's line in prime time (we wanted brisket! And Mel is a Salt Lick fan), which was by far the longest line at the festival. I think it took us near an hour to get through. The insane heat, lack of much shade, and my stupid non-breathable dress left me dizzy and miserable and on the brink of heat stroke.

Mel rescued me. She introduced me to coconut water as a way to hydrate and refresh quickly.
I was ready to call it quits, but after having a bottle and sitting in some AC for a few minutes, I was ready to re-tackle the festival before it wound down. Now I've stocked my fridge with a couple of the tetra paks (above - you can find them in many stores' refrigerators) to grab easily the next time I need a quick refreshment.

After researching, I found some interesting facts about coconut water, from the Living and Raw Foods website:

• Coconut Water is More Nutritious than whole milk - Less fat and NO cholesterol!
• Coconut Water is More Healthy than Orange Juice - Much lower calories.
• Coconut Water is Better than processed baby milk- It contains lauric acid, which is present in human mother's milk.
• Coconut water is naturally sterile - Water permeates though the filtering husk!
• Coconut water is a universal donor - Its identical to human blood plasma.
• Coconut Water is a Natural Isotonic Beverage - The same level we have in our blood.
• Coconut water has saved lives in 3rd world countries thru Coconut IV.

Oh, and if you want a real review of the BBQ fest, check out Mintyfresh's take. She totally knows how to rock a barbecue fest for reals.


Doing Math:
It only takes a few ounces of coconut water to hydrate, but if you're like me and have some trouble calculating for larger amounts of volume, try this handy tool, found at The Kitchn.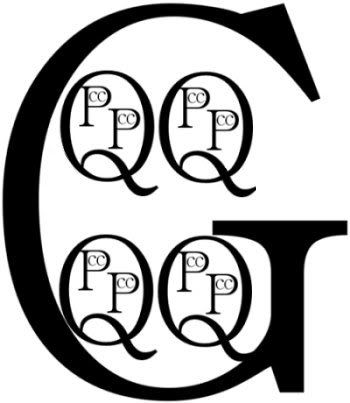 By looking at this visual representation, you can see that there are 2 Cups in a Pint, 2 Pints in a Quart, and 4 Quarts in a Gallon. Now I know that there are 16 cups in a gallon--Brilliant! Not to mention that the diagram combines my to faves: Cooking and Typography.

Recipe Link Library:
Sushi Bowl - 101 Cookbooks
Coconut Sticky Rice w. Mango - Baking Bites
Whole Wheat Skillet Flatbread - Bitchincamero
Saag Paneer - Coconut & Lime
Capellini w. Fresh Ricotta, Roasted Garlic, Corn & Herbs - Epicurious Healthy Dinner
Tomato Jam - Gothamist
Cold Peanut Sesame Noodles - The Kitchn
Easy Peasy Curried Chicken Salad - Not Martha