One of my resolutions this year is to challenge myself more creatively and to explore things besides knitting, so I think I will participate in this: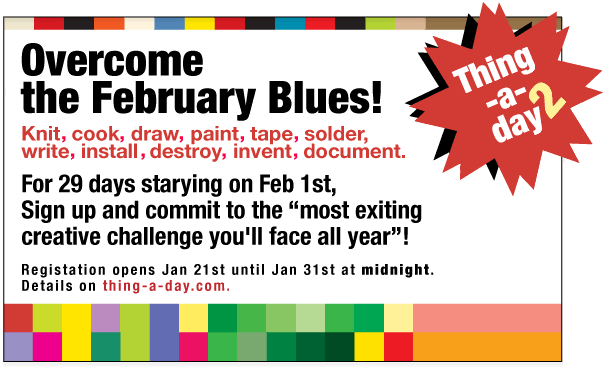 I think a half hour to hour every day is manageable. Or, can be made to be manageable. I like how it isn't limited to any one particular craft. Browsing though the blog from last year, I see sculpture, recipes, sketches, bits of research and list-making. I've never been a great artist, but maybe I could explore some abstract watercolor. Maybe I could work with words, or fonts. Put up some recipes. Do some photo manipulation. Endless possibilities...

I'd better start a list.