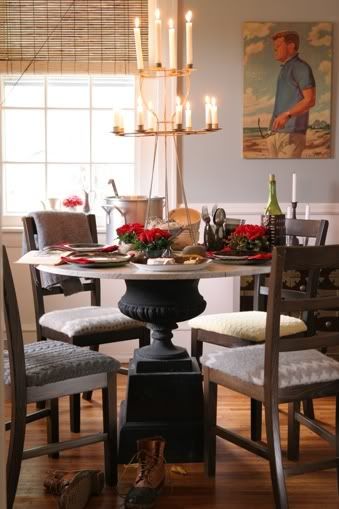 I've really been enjoying perusing Danny Seo's blog, Simply Green. Danny is a designer and author who has written a number of books on living (designing/ decorating/ entertaining) green, and provides almost daily updates via his blog, of things he's seen, projects he's working on, tips on clever re-purposing... all done with class and style. I'm getting a ton of great ideas.

Here's one that caught my eye; Re-claiming old sweaters and using them to reupholster dining room chairs. I love how the sweaters unify the set without making them too matchy-matchy.

Image from Simply Green.