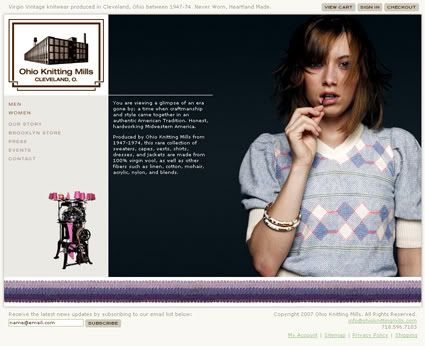 A few months ago, my stylist friend Celine told me about a place in Brooklyn that sold authentic, pristine, vintage knit sweaters. It sounded really cool, but it slipped my mind and I never researched into it further. Until today when the Craft Magazine Blog announced the opening of the Ohio Knitting Mills online store, and yay for lazy me! I can check out these beauties from the comfort of my own home!

The garments were produced between 1947-1974, and I love looking at the textures and the shapes, the crazy geometrical patterns and the various color combinations I would never think to put together. It appears that they only have one (or very few) of each style, so I imagine that the photos will change here occasionally as they go through their stock. Or if you're in the Brooklyn vicinity, stop by and
check out their showroom
.