This weekend I:

Bought some new boots. Because when the weather turns nice, the first thing I think is, "I sure do need a new pair of boots!"



Then I saw this guy on the street. That's Kevin from the first season of Project Runway. At first I thought it was a guy I knew from college.

Then Michelle and I went to Il Laboratorio de Gelato for funky flavors of gelato and sorbet. Michelle had Red Grape sorbet. I had basil gelato. It tasted like pesto. I like anything that tastes pestolicious. The best part? This place is only about a block away from my apartment.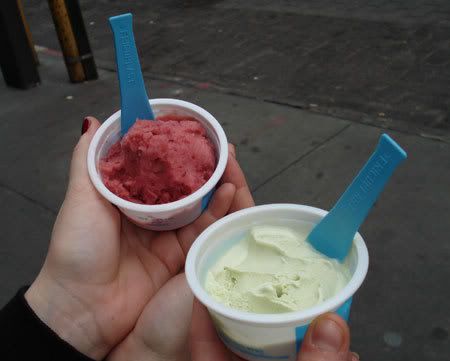 Finally, I finished up the very last of Glee. Below it is resting from the steam blocking. I think it's a lovely sweater and I think I will actually get some wear out of it.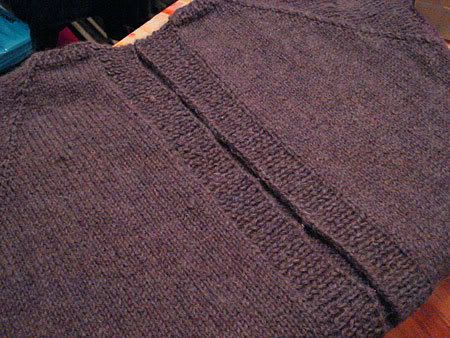 More details and photos next time.

p.s. - thanks for the blogiversary messages!