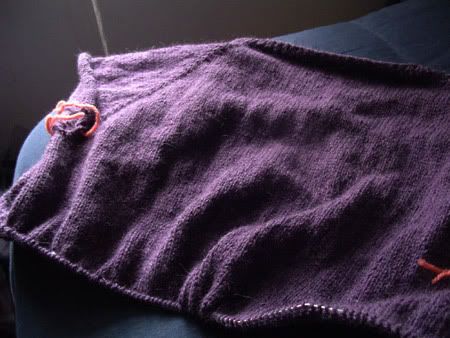 As promised, here are a few photos of Glee in progress. I am getting ready to join it into the round, and then it will be rounds and rounds of knitting for another 7 inches or so.



I'm still enjoying knitting this very much, and am managing at least a few rows almost every day, even taking it along to the laundromat.

I tried it on, and it may actually be a tad big once the "button bands" are added on (no buttons on this - it calls for hook and eyes, but requires a band to be picked up and knitted).

I hope everyone is having a GREAT weekend!

ps - I am actually GETTING OUT OF THE CITY next weekend. Atlantic City - hooray!