This I have learned tonight.
I will now bring cookies with me everywhere I go.
Why haven't I learned this earlier?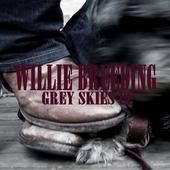 On a different note: check out my buddy Willie's new EP. Or at least check out some of his songs here for free on myspace. I neglected to mention that his record release party that happened last week. He is not only talented, but one of the sweetest people in the world, and I am super-excited for him releasing his first EP!