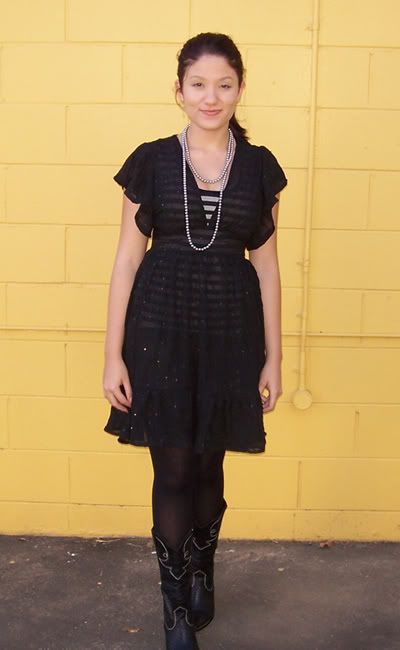 ... is this dress over at craftster. Complete with a tutorial. After I make one I'm going to go find this girl and steal her cowboy boots.

Just kidding of course, but I do love them and wish they were mine :)

At least I can do something about the dress...