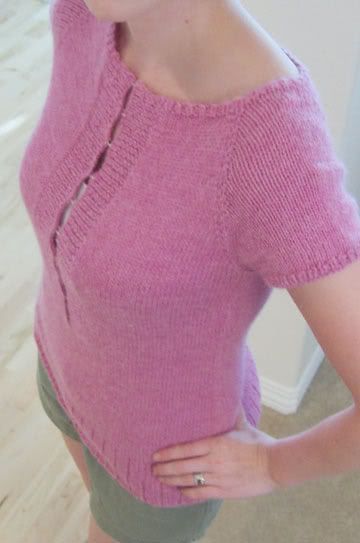 I'm getting ready for my next project, and bought this pattern from Zephyr Style: It is called Glee, I love how slim and proper-but-slightly-saucy it is. I ordered the Andean Treasure that the pattern calls for from Knitpicks in an amethyst color. There is no way I'll have this ready while it is still warm enough to wear, especially with #5 needles (eek!) but I think it will be a good mindless knit, and will come out as something I'll want to wear a lot. These ladies as Zephyr style definitely have a great style for their knits - I'm going to keep my eyes on them, that's for sure.

I took the Knitpicks order to be a good opportunity to buy a pair of their new needles (#2) so I can try socks again, but this time trying to learn Magic Loop. I have a self-patterning yarn, so I'm going to try to find a simple stitch sock pattern. I'm sure I archived one somewhere, it's just a matter of finding it.

Here are some of the other options I was considering to knit up next...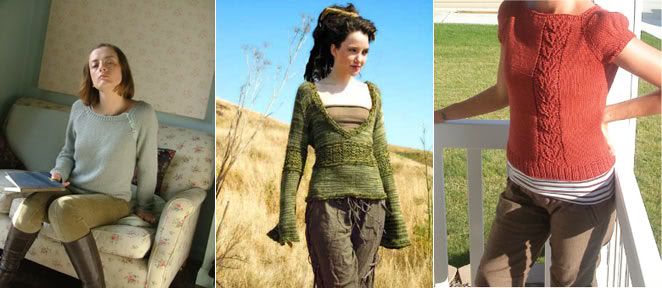 1. Jemima - by Anna Raitte
2. Simple Knitted Bodice - by Stefanie Japel (Glampyre)
3. Rusted Root - Zephyr Style


In other news, I went to the record release show for this last night. Sooo good, and totally worth suffering throughout the broken air conditioning at the Knitting Factory!

Click on the album to check the Damnwells.