My progress so far on the back of the Turquoise Tunic. The Shine Sport is good to knit with, though I don't love the color I chose. I decided to forge on and once completed I plan to overdye the entire sweater - and try to take out some of the green, and perhaps subdue the color a little bit.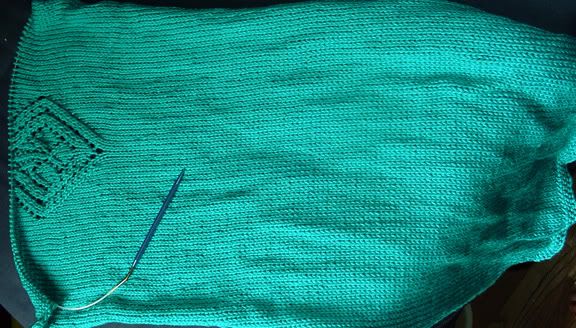 I've gone up half of the lace portion twice already and have had to rip it out twice from miscounting (or misunderstanding the chart). But I'm learning a lot about lace, and shaping, and charts. There's still a part in there that is a bit wonky, but it isn't really bothering me too much, plus this is the back, so I only have to torture people who stand behind me in a line and not my own self.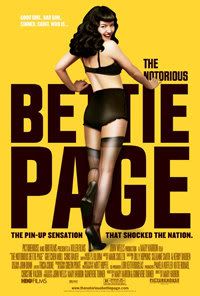 Yesterday I went to see The Notorious Bettie Page. Gretchen Moll did a good job playing Bettie. Pinup girls are cool :)

LekkerSightings
Saw the lovely Parker Posey earlier this week with her dog, and last night over after-dinner coffee, Michelle pointed out Morgan Spurlock (Super Size Me) walking by our table.